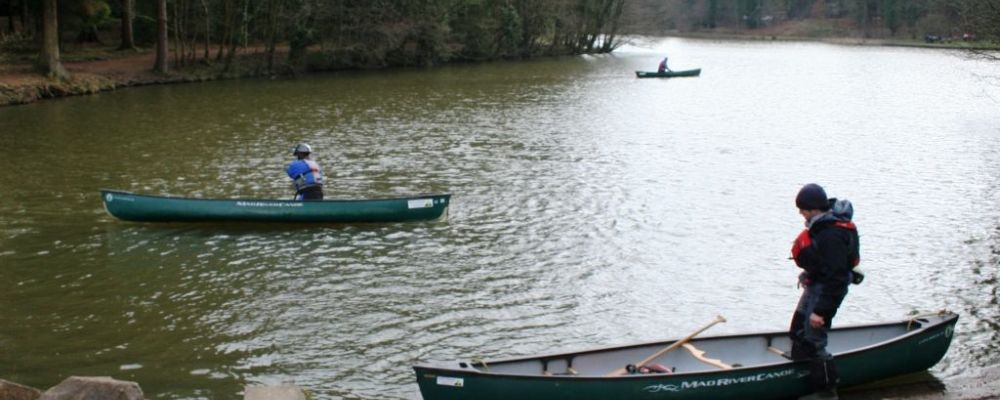 At Wye Canoes We Take Safety Seriously
Safety on the river is extremely important and certain rules MUST be adhered to at all times.
Buoyancy Aids or Life Jackets MUST be worn at all times when on the river without exception.
NO Alcohol is to be consumed whilst in a canoe or kayak on the river.
Helmets are provided to all intending on paddling Grade 2 or above rapids and to any under 12′s.
Safety on t
he River W
ye
The River Wye is a fantastic river and is very gentle in most cases but as with any river there are dangers and if you are proposing to spend time on the river canoeing or kayaking you should familiarise yourself with potential hazards and some easy do's and don'ts. 
Your safety is paramount to us and Wye Canoes will give you a full safety briefing at the riverside before you start your canoe trip, with tips on how to avoid potential dangers.
Although all our staff are trained as REC (Rescue Emergency Care) First Aiders, you are still responsible for your own safety and should be aware of hazards and potential dangers and how to cope and avoid them and should be prepared to assist anyone around you in trouble.
1. You must be able to swim 25m in light clothing.
2. Anyone under the age of 18 must be accompanied by an adult. In a Canadian Canoe there must be a ratio of 1 adult to 1 child for any young child of under 10 yrs, but there can be 1 adult to 2 children for 10 years or older. Maximum ratio of 1 adult to 2 under 18 year olds, i.e. 1 adult to 3 children is NOT permitted.
3. Minimum Age for children is 4 years old.
4. Buoyancy Aids must be worn at all times and be done up and properly adjusted when on the river.
5. Taking alcohol on Day or Half-day trips is NOT permitted. Alcohol can only be carried in boats for overnight trips, although some campsites also have a NO alcohol policy, consumption of alcohol in the boats is NOT permitted. Drinking Alcohol whilst paddling is in breach of the Hire Agreement, see our Terms and Conditions. Although there are pubs along the way, we advise to limit the amount of alcohol consumed during breaks. We reserve the right to remove canoes from anyone deemed to be incapable of paddling safely or in breach of the Hire Agreement.
6. If you are taking an over night trip, then you must check in at the desired time to confirm you have arrived at your overnight destination, to prevent alarms being raised, and must provide at least 3 mobile phone contact numbers if you are in a group.
7. Wear appropriate clothing (i.e. something that will dry out in the event of taking a dip but will keep you warm if the clouds come out) also take a hat, a change of clothes and some sunscreen. Watertight bags (or barrels if preferred) will be provided to keep belongings from getting wet.
8. If you wear glasses it's a good idea to have them secured round head/neck or to tie them with a piece of string to save them falling in the water.
9. Canoeing can be hard work and we suggest that you carry a few supplies, e.g. water, snack food or chocolate bars even if you are planning to stop at a pub or campsite.
10. Action in the event of a capsize – in most circumstances the best thing to do is to stay with your canoe rather than abandon it, using the end grabs or floating ropes (painters) attached to both ends of your boat, always keep to the upstream end of the boat to prevent entrapment and/or injury.
11. In the event of capsize in fast moving water (i.e. rapids) it is better to abandon your boat for your own safety. Equipment can be collected at the bottom of the rapids by either yourself or other river users, do not be afraid to ask for help.
12. Paddling the rapids – always make sure you have seen all the way to the bottom before attempting to paddle any rapids. Be prepared to get out and carry canoe around (portage) if you feel rapids too difficult or challenging to paddle.
13. Inexperienced paddlers should not attempt to paddle the rapids in Symonds Yat before they have done at least an hours paddling above the Ferry Inn's Ferry line or should raft boats together for more stability.
14. Exiting the canoe in the river – if you ever have to get out of the canoe e.g. in the event of getting beached in shallows or getting out to avoid the rapids, always exit on the upstream side of the canoe so the current doesn't force the canoe to knock you over.